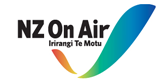 Arrow fm 92.7
We are...
The Wairarapa's only Community Access Radio Station
One of 12 Community Access Radio Stations in NZ
YOUR Community Access Radio Station
Who are you?
Tangata Whenua? The Fastest Wheelchair In Town? Tibetan Throat Singer? Kicking A Habit? Organic? Manic? Kanuk? Christian? Buddhist? Muslim? Secretary of The Alfredton Snail Racing Club?
Whoever you are,
Wherever you're from,
You can...
Make your own radio programmes here
Listen to your kind of people here
Support your community here
NEWSFLASH! - The Greytown Community Response Team dealt heroically with the virtual earthquake that toppled even the highest Greytown skyscrapers on September 24th, provoking outbreaks of ham acting from the many local volunteers. Hear full news coverage from our intrepid reporter at Ground Zero. Click here to listen.