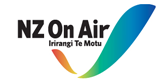 Arrow fm 92.7
We are...
The Wairarapa's only Community Access Radio Station
One of 12 Community Access Radio Stations in NZ
YOUR Community Access Radio Station
Who are you?
Tangata Whenua? The Fastest Wheelchair In Town? Tibetan Throat Singer? Kicking A Habit? Organic? Manic? Kanuk? Christian? Buddhist? Muslim? Secretary of The Alfredton Snail Racing Club?
Whoever you are,
Wherever you're from,
You can...
Make your own radio programmes here
Listen to your kind of people here
Support your community here
NEWSFLASH! --
Whip out your red marker pens and draw a circle around Friday August the 19th! No other activity is permitted that evening, as Arrow FM will be holding the QUIZ NIGHT you will not want to miss. Quizzmaster Chris Cogdale (Coggie) will be running the show, of course, and it's on at the Cosmopolitan (Cossie) Club. Prizes will be stacked up in piles. The entertainment will dazzle and the questions will puzzle. Start organising a team (up to 6) now and watch out for more info (entry fee and prizes) over the next couple of weeks. Help your community Access Radio Station to help your comunity, and help yourselves to a great night out. Part of THE BIG LISTEN... a programme of activity right throughout August, highlighting the fabulous work that Access Radio does in your community.